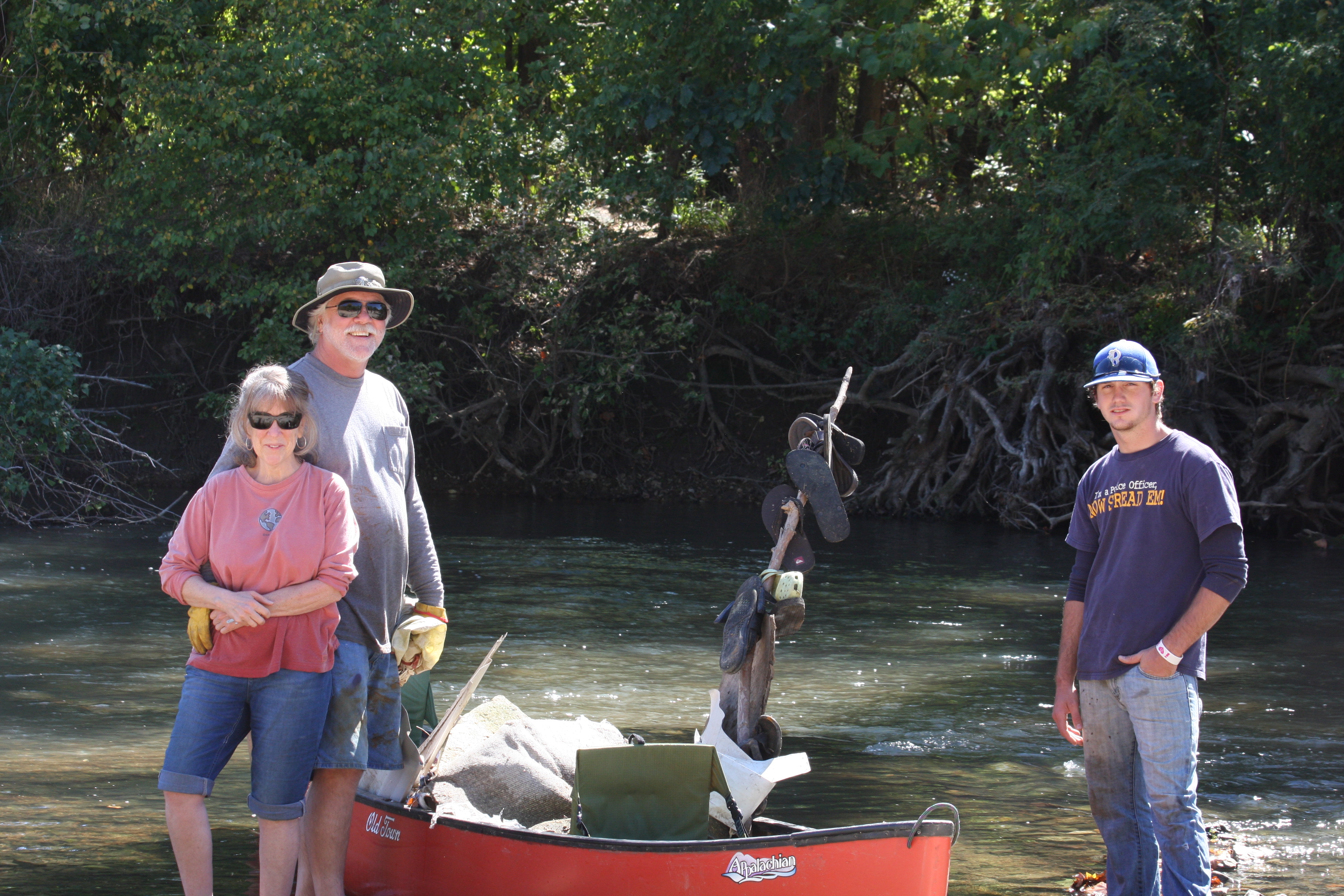 SW Missouri and SE Kansas Conservationists Combine for a Cleanup of Lower
Shoal Creek
On October 1, 2011 many members of local conservation groups floated Shoal Creek to collect trash starting at Grand Falls in Missouri and ending at the Schermerhorn Nature Center in Kansas. This was a cooperative effort between twelve different groups and two states. Sponsors included Southwest Ozark Stream Teams, Schermerhorn Nature Center, Missouri Department of Conservation, Kansas Wildlife and Parks, Missouri American Water, Spring River WRAPS, and Zan's Creekside Campground. Other participants were the Able Body Stream Team and Shoal Creek landowners.
All canoes arrived at Schermerhorn full of trash including tires, a couch, cans, bottles, metal flashing, chairs, shoes by the dozens, coolers, and other deris too numerous to mention.
Thanks to all the hard workers who helped make this event a success for the environment and for the attendees. Another similar event will be planned in the future, since this one was such a success.
The main thing the public can do to stop the need for debris pickup is to stop putting trash and litter in or near Missouri waterways. It would be so much easier to take this material to the trash can or the recycling centers in the area.